Joined

Oct 20, 2020
Messages

7
Reaction score

1
Tekania Online is the project that was started in the beggining of September 2018. From this date we not only created stable server, but also made an use of fully customized client and ran open beta tests where people participated. The end, or rather new beggining, will have place on
23.10.2020 - 18:00 CET
From the start, our main goal was to create 7.4 fork. Longterm gameplay, tough PvP and interactive PvE were the motives that drove us here.
The project's idea is to create
longterm
,
slow paced server
that people can enjoy over course of years. This means we do not plan any restart on that server.
While we want a server in a slow-paced RPG style, we also want you to feel a sense of character development. To guarantee those things, server details are as follows:
Experience rate:
2x
Skill rate:
2x
Magic level rate:
1x
Loot rate:
1x
Regeneration:
2x
Paced RPG server.
We want to ensure fair gameplay for players, encourage them to achieve everything by themselves, and buying account/items is going the easy way.
In most cases, the punishment for breaking the rules is deleting your account. We encourage you to familiarize yourself with our rules:
(https://tekania.net/sub.php?page=rules)
When we said that we want players to achieve everything by themselves, we mean it! This is why in premium shop you can only buy premium apple, name or sex change.
On the very start, there is already custom content added, meaning in a day one you could theoretically already encounter it, although it is unlikely. Keep in mind, however, that we want to keep it in a 7.4 role-play style, so prepare yourself for riddles and dungeon exploration.
Tasks are not only available in the gameplay, but are also part of a Tekania's lore. Solving them might bring you a bunch of experience and utility items, but it also proves your loyalty, which is more valuable than a sack of gold!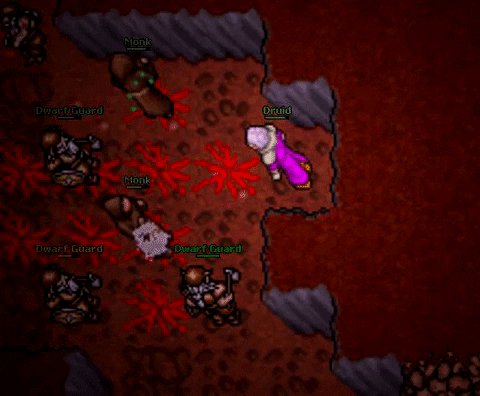 We do love all of 4 vocations - and we love them having their own identity. To help with that, we made few small tweaks. For example, Druid not only gains 75% experience (instead of 50%) while hunting with summons, but also gets the new spell that allows him to heal them while in combat. These small changes matters making each vocation different.
Speaking of small changes, the speed formula was changed slightly changed:
We would be more than happy seeing you on Tekania! Get ready, because things are about to start.
Account registration will be open on Wednesday 20th October 2020.
Should you need any more details, please do not hesitate to ask here or on our media profiles:
Discord: https://discordapp.com/invite/evzrM7x
Website: https://tekania.net/
​