Joined

Jan 21, 2009
Messages

532
Best answers

0
Reaction score

39
Location
Zorenia - 7.72
Project Page
General Info:
Site:
Zorenia (http://zorenia.servegame.com)
(Under construction)
Client:
7.72 (own client)
Antibot: Auto bot detection and banishment active
Exp: RPG (to be decided in range of X 3/4 or staged)
Release: Rookgaard beta 18-01-2019
Uptime: 24/7 Dedicated Server
Runes: Normal
Loot rate: 1.5x
PvP
Skills: x4
Magic: x2
Mission:
Old School lovers out there! First of all, a little bit of celebration over here within a couple of weeks I hit my 10th year of being a part of this community. Of course a couple of years of retirement, like the last years. But.. I am always coming back, and hard this time!
I decided it will be time for a new project. After years and months of enjoying the old school 7.72 servers it's time for something else. I'd love to create we all can enjoy from. After seeing those endless old school, Realmap, MilkCow, One week existing, Money servers im done..!
It's time to create something which we can enjoy, for hopefully more then a couple of days! For the people like me, who grew up with Tibia. And still playing to achieve those feelings we had, when playing old school Tibia. That being said, that will be this mission of this project! Money will not be the goal behind this project. Passion, and experience those long emotions on old school tibia, will!​
~~~ Rookgaard: Temple ~~~
Rook = 100% completed now.
11 NPC's
300 Monsters
5 Houses
9 Rookgaard quests​
~~~ Rookgaard: Temple ~~~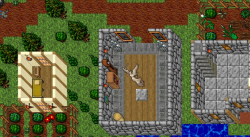 ~~~ Rookgaard: Missing Husband~~~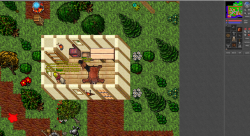 ~~~ Rookgaard: Katana Quest~~~
Last edited: