Available for sprite works
Joined

Apr 8, 2020
Messages

385
Solutions

4
Reaction score

344
Hello guys,

I have recently idea in my head that I have never seen before.
Here is an example of what I mean:

You all have probably seen or still even use everywhere this webshop layout: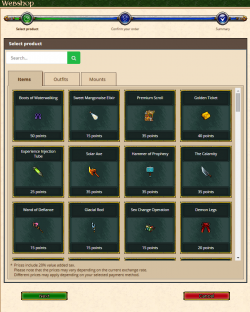 So as you can see you have a simple description or name of the item and then you got standard in-game image of the item.

I came with something unique what I can do for you.
Have a look at this: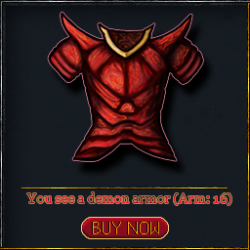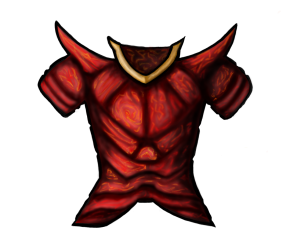 (keep in mind that this is just made for a preview)
This is a single box with an re-created item with a lot more details and in higher resolution that in my opinion looks a lot better and what's most important, is unique.
Just next to it you can see a raw graphic in a bit higher resolution. The size of it it's adjustable and can be fit into your website.
You can obviously still recognize what item it is as I am trying to stick to how it looks in-game.
I am able to do:
Items graphics (such as this demon armor)
Buttons (the one on the image above is just for the preview)
Tibia sprites (other thread, link below)
What about the costs?:
​
Price for every each item is individual, but average price is 5-25 euros per item.​

Same goes with buttons, where the average price is 2-15 euros​
Important notes:
I am only accepting PayPal payments
I can only start working when the full payment have went trough
If you are also interested in any tibia sprites, have a look on my spriting service thread here:
Please visit my sprite-dedicated website to get in touch or to order diamatspriting.com Hello guys. Here I am just for you to create unique sprites pixel by pixel by myself without using any enhancing/automated programs to keep my work look more professional just for yourself and nobody else...

otland.net
​
Last edited: