Joined

Dec 17, 2011
Messages

1,112
Solutions

26
Reaction score

595
Location
Hi! I have some troubles linking my server and client via rsa. I use Nekiro TFS 1.4 downgrade 8.6, and trying to link to a Tibia Cipsoft 8.6 client with extended sprites.
For this, first I follow this tutorial from
@Sun
[Tutorial] Generate RSA keys (https://otland.net/threads/tutorial-generate-rsa-keys.261681/#post-2666061)
Then I get RSA public and private. The thing is,
the Public RSA that generates openssl is shorter than the Tibia Cipsoft public RSA
. This is the example: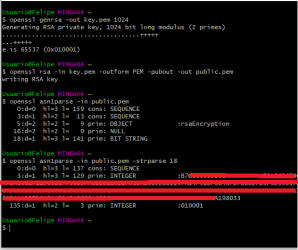 RSA OLD (from the 8.6 client I need to edit)
Code:
109120132967399429278860960508995541528237502902798129123468757937266291492576446330739696001110603907230888610072655818825358503429057592827629436413108566029093628212635953836686562675849720620786279431090218017681061521755056710823876476444260558147179707119674283982419152118103759076030616683978566631413
RSA GENERATED
Code:
D0D40BE9987D6093626F93658C495B66FF031ACA9CE979D6C10845C92B58224E693252C5753209AB1A4BE3282297E0E01679C98317A73C030E25AB2DD35B418172C83C80F94E8EDF36F6DB26CE7AED1C3DC9C81C3793C56CD40A7791BED6578A032FE04C913390B1E1AA2E773C95261799C29BBF7FEE4AB25BD037F04C34846B
As you can see, the second RSA that is generated by openssl is shorter, so I open a hex editor, and replace the old RSA and filled the spaces with ceros.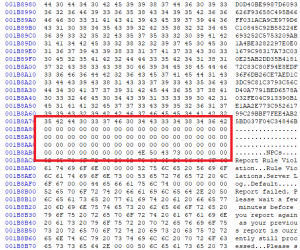 I was able to save the client .exe and start it. But when I tried to log-in I encountered the following error:
Disconnected from server. (2000002)
----Second Try
After this I took a different way, I started to try to revert the key.pem commit from TFS putting back the red lines
A free and open-source MMORPG server emulator written in C++ - Load RSA private key from PEM file · otland/
[email protected]
github.com
To do that I started to update my libraries to make them work with GMP, also deleted Crypto #includes
A lots of errors appeared (like 600 errors)
show potential fixes
option suggested me to run
Code:
./bootstrap-vcpkg.bat
./vcpkg install libmysql:x64-windows
./vcpkg install lua:x64-windows
./vcpkg install boost-asio:x64-windows
etc... etc... it takes a eternity to install them all, so I better ask here to see if actually is a possibility to redo the commits or if this will be a time waste
In resume, any chance to generate a working public key for Tibia Cipsoft 8.6 client that works along with a generated private key.pem?
Thanks in advance! Hope you guys can help me on this one!
Last edited: