Board Moderator
Staff member
Board Moderator
Joined

Jul 3, 2009
Messages

1,799
Reaction score

509
Location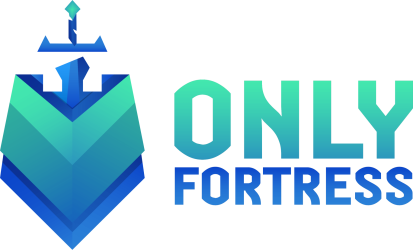 ​
Hello there!
I am the only developer of only fortress online. Its a game which I am developing on my free time for over than half a year. I have already launched quite a successful open beta version of the game and I have already achieved MVP state of the game so basically from the today the game is very playable and stable however still many great things have to be done. It is undoubtfully that alone I will not make that much and for that reason I am searching for team members that loves developing OTS, has some experience and wants to make a very niche new game out of the open tibia box. I have great ambitions for this game and I am in plan of publishing it to the google play (already have a valid developer account) and publish it to the steam game market platform. More or less I am willing to target non-tibia players and hopefully to open legal entity to enable in-game purchases.
I have open several otland threads which I am reporting game progress and other details so instead of describing the game again I want you to visit those links and understand what kind of OTS I am developing:
Hello, OTLand, I am developing TIbia perhaps about 20 years and it is cool that the community is still blooming and there we have amazing open tibia developers still loving the open tibia. Recently when driving a car I thought about idea of making completely new genre out of open tibia...

otland.net
2023-09-25 17:00 CET Welcome to Only Fortress, the ultimate fortress-building experience where you are the hero! Dive into a world of strategic PvP and PvM challenges, where your skills and tactical prowess shape your destiny. Customize every aspect of your fortress, from the grounds to the...

otland.net
I am looking for
otclient developer
and I expect from this guy to take care on all jobs that are client related. And I specially need a good focus on reworking the client layout, all the client modal windows and overall enchanting the user experience in android and PC platforms. If you can work on TFS side its a high bonus too.
I am looking for
art developer (spriter)
and I'm an absolute zero in this niche. Currently all of the game assets are taken from the OTSP thread and undoubtfully I am missing a lot of content. For example, you will be the creator of new creatures, new troops, character outfits, their mounts and etc.
While I am the best at the server side developing and game content creation also I am the back-end developer in real life too. However we all may develop the game in the direction we all feel and agree.
So basically that's all! I hope to find a positive persons and I believe that we will continue in great friendship, all of us will be the very first stakeholders of the game and undoubtfully the game launch will come soon!