Joined

Sep 14, 2010
Messages

72
Reaction score

40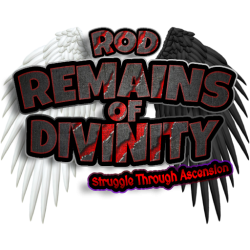 Remains of Divinity is a new Server i've been working on(solo) for the past 9 months. My Goal is to make a High quality custom server that goes far away from Tibia, with everything(or most things) being new or modified.​
New mechanics​

100% custom spells, map and monsters, nothing is the same as tibia.​

Real good RPG, with a proper questline with history behind it, so the player can evolve and level up together with his quests.​

Competitive PVP and end game content, so the player can have objectives once he is done with the quests and leveling.​

My Goal is to, at some point use 100% original sprites as well, and with time replace everything (but for now im using some free and leaked sprites)​
The server also have, features like:​

Auras on Sets and Outfits based on your items upgrades and rarity​

Instance Dungeons​

Professions and crafting​

Strong Version of every monster with different Rarities​

Items upgrades and rarities​

Item fusion (you can try to increase item rarity)​

item savaging to get some materials.​

Different drop system with equippment bags based on the monster level.​

Dynamic quests instead of only the old killing infinite amount of monsters task.​

Boss Mechanics (and some monsters as well)​

and much more to come..​
The Main Continent: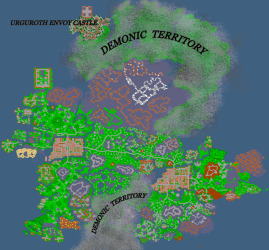 RPG History, and player questline:
The server have its own game history, All around Demons and Angels that are battling against eachother in the human world, leaving the humans with only 2 safe cities left, as the most affected by the war the humans hate them ... as the player evolve the history will evolve as well..seeking for revenge and justice against both divine races.
Development Progress and new Ideas:
I Have done many things in the past 9 months, but there's still things to do, but I think i've reached a good point to start talking about it, I will use this topic to post new features, video teasers, and development advances.
If you have any suggestion or critical view, I would love to hear other people opnions about what i've been doing for the past 9 months.​
Last edited: