Joined

Oct 18, 2022
Messages

12
Reaction score

0
RlTibia BETA will start
5 November 12:00 PM CET
RlTibia will be its own client, it wont be just 7.4,8.6 or 12.0.
Even if i love 7.4-7.7 and alot of others do aswell we must somewhere understand that we cant just pause and never add newer things. But those newer things doesn't have to be bad. I will take the best of each client and smack them together and try to make both 7.4 players and higher clients players happy.
We gotta try to put the community together and not split up.
The server is migrated and stuff have been added and removed so don't be shocked if you find something wrong or a bug, i may have forgotten something in the process.
And i hope i will get some beta tester so i can find bugs and balance the game and just know what to add and what to remove, the BETA will continue until the summer, it all depends on how much help i get threw the beta and how many bugs there is. i hope it can launch faster but summer will be the goal 🙂
If the interest for this server is 0 i will take it from there but i will give it a try to make the best out of it.
This is a little server info but everything is
subject to change
And not done. The beta will start with:
- wands/rods are available
-"target on" hotkey is disabled but "target yourself" is available
- exori vis,flam,mort are aimbot also exori con and great con are available for paladins.
- druids will be treated as a support class with its normal
* mass healing
But also
*Heal party
*Enchant Party
*Protect party
*train party
- Svargrond and liberty bay are under construction but wont be priority one under the beta period.
Rates threw the beta will be high and may variate. But in the launch later it will be as low as possible.
More information about spells and so on can be found on the website.
The rest you will find out ingame.
And if you find any bugs or have any suggestions you can do that
here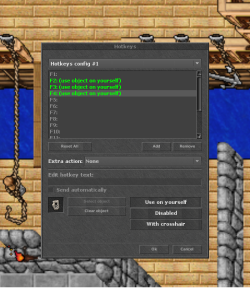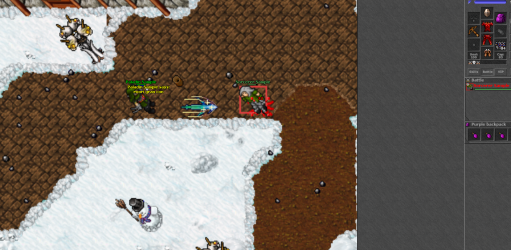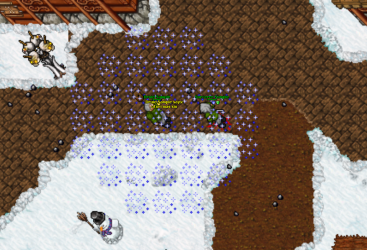 Last edited: