Joined

Jan 21, 2009
Messages

532
Best answers

0
Reaction score

39
Location
Zorenia - 7.72
General Info:
Site: N/A
Version: 7.72 (own client)
Exp: RPG (to be decided in range of X 3/4 or staged)
Release: N/A
Mission:
Old School lovers out there! Welcome, to the project page of Zorenia. First of all, a little bit of celebration over here within a couple of weeks I hit my 10th year of being a part of this community. Of course a couple of years of retirement, like the last years. But.. I am always coming back, and hard this time!
I decided it will be time for a new project. After years and months of enjoying the old school 7.72 servers it's time for something else. I'd love to create we all can enjoy from. After seeing those endless old school, Realmap, MilkCow, One week existing, Money servers im done..!
It's time to create something which we can enjoy, for hopefully more then a couple of days! For the people like me, who grew up with Tibia. And still playing to achieve those feelings we had, when playing old school Tibia. That being said, that will be this mission of this project! Money will not be the goal behind this project. Passion, and experience those long emotions on old school tibia, will!
It's time for an: RPG - Low EXP - Custom Map - With a story
~~~ Daintree Temple ~~~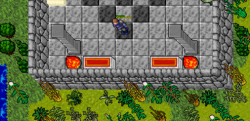 ~~~ Rookgaard: Temple ~~~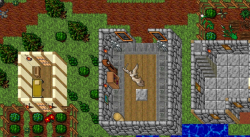 ~~~ Rookgaard: Helping out Kuno ~~~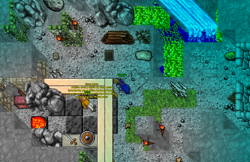 Project Development - Current Statistics:
Rookgaard: 5% Done
Quests: 2
Hunting places: 3
Houses: 3
Daintree: 5% Done
Quests: 0
Hunting places: 0
Houses: 6
~More will come
Team:
Project Leader
Zorenia
Mappers
Zorenia
Dreww
Mentor
Printer
Also all credits for delivering the Engine.
​
Last words:
This Thread is just for sharing the word and idea/mission we have. I hope we will deliver an server, which will be an enjoyment for many. If you have any ideas, this can be anything.. please share! We are currently in the first week of development. We taking the project very serious, if you just like the idea behind the project and the mission, we are always openminded for new team members.

Back in the days this community was about sharing, helping and creating awsome projects. My personal view on this, it's more about money these days. So to be direct, yes we love all the help we can get! Yes there is small budget. But we are most in because we enjoy to create stuff. This will not be an milkcow money server. Arrangements can be made.. Don't expect to be become Bill Gates within months by joining this team!

Well! Im curiouse guys, what you think?

Greetings, Zorenia Team.
​


​
Last edited: