I would like to invite everyone to my test server.
I have started by downgrading a 12.40 real map server, testing scripts out/in game and fixing every bug I could find. I have strived much to make this server base as full as possible up to 8.60 client by following Tibiawiki, YouTube videos and many other server bases. Finally, I think I am 90% done, though there are still some things unfinished to do, but once I achieve what I want with my base, I will start adding my custom changes and innovations, as I believe an exact copy of CipSoft wouldn't be enough.
So I decided to put this test server here for others. The test server is free to play and you'll find a Test-server assistant NPC in Thais temple where you can get some items, money, experience, magic level and skills to get started. You'll be able to buy premium by just using !buypremium command (for now) and for spells you'll have to buy them through the NPC as in original Tibia (might activate all spells if requested for test to be easier).
I haven't done anything with vocations/PVP balancing yet as I was mostly focusing on map, quests, monsters, spells, tasks, achievements and quest-logs.
Just keep in mind that although it might seem this is a finished server, it's still a test server, so it might not provide a very balanced game-play, but I hope it's convenient enough as a testing environment.
I will be using main CipSoft's 8.60 client for now, but this will be changed upon the final release.
The test server will last as long as
@Don Daniello
continues helping/providing me with VPS.
I don't have any date set for the final launch of Lastera server, so have fun in the meantime and I hope everyone tries to help me as much as possible.
Website:
Latest News - LastEra (http://lasteraots.net/)
Please don't mind the look of the website, as it's just a download and run one. It will be totally changed upon the final release.
The game has already been thoroughly tested by me, but since I never had any active testers to help me, I am sure I have missed a few issues.
Long story short, what I expect from testers is:
Feedback on server mechanics, missions, quests and map.
Suggestions to make the server better
Constructive criticism
Bug reports just here on a reply to this thread or via Discord/PM
What I expect from this thread is to get some ideas about what people want to see in a 8.60 real map server different from many of the online real maps out there and I will try to do what I can and what fits the server.
I am not trying to open a random real map with main 10 quests and VIP city, Gengia, Pyre or whatever (would have done this long time ago), I hope to create something different with this base.
P.S. I haven't added a war system, cast system or any different TFS optimizations, as I am not planning to use this one. I will be waiting for the 1.4 release, which I hope it's coming soon.
Note: quests/achievements/quest-logs are full up to 8.60 according to Tibiawiki, but I have removed a few boring missions, long pre-quests and some access quests, but they are all saved on a back-up, so feel free to tell me if some of them were bad decisions and I will gladly add them back to the game.
Thank you for reading and I really appreciate if anyone will log in to the game and give it a try. Also feel free to ask me about anything.
I will be dropping some GIFs that I made lately here.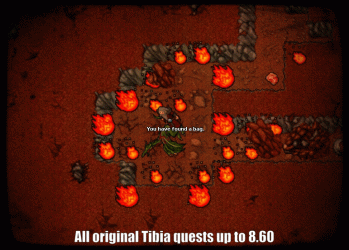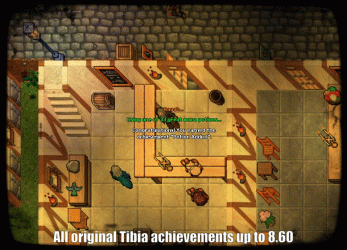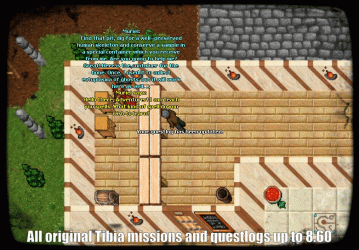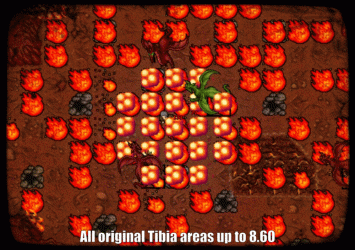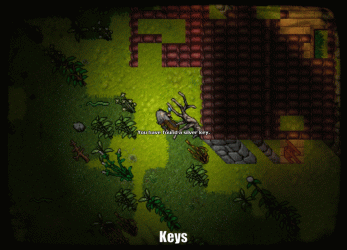 Discord Server:
Join the
MoustafaOTS Discord Server! (https://discord.gg/AqRbsAx)


I won't be active on The Discord server until the final release but everyone is welcome to join there.
Last edited: