Sorry for the mention
@Blackstone
, What you think about those ones? That's the maximum quality I could get of 8.60 client, I think so.
Will this quality be good for my next gifs/screenshots? I think the gif itself lowers the quality a little bit.
I am also trying to take them as fast as possible with this Windows Snipping tool because otherwise the quest-log message will be gone, Feel free to advise me to use different software or whatever.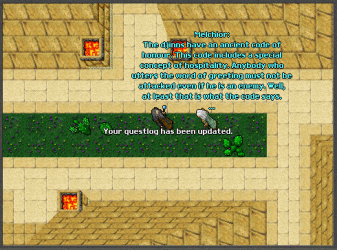 Tried to add different photos which aren't included in the main post so it counts as content showing too.
Edit: I got a better software so I believe my next screenshots will be on a better quality/same size exactly no need for the rush.
Last edited: