Hello. I have recently been drawing graphics for OTS Dragon Ball World and I decided to share them here.
The server is kept in a retro style, so I wanted to get the same graphics, but if you have any comments, I will be happy to listen.
I will try to post more graphics soon.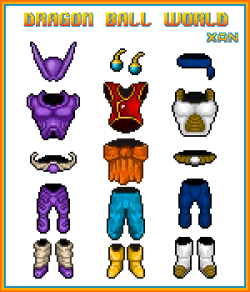 From the left: Janemba Set, Kibito Set, Saiyan Set.
​