Joined

Nov 10, 2014
Messages

20
Reaction score

1
www.anticus.org
World Type:
PvP-enforced.
(Difference between attacker level and victim must be less than 75% to gain experience points)
Rates:
High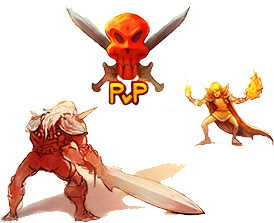 Anticus.org is a high rate Tibia 7.4 real map server running on client 7.72 for maximum performance.
PvP-enforced and leveling on a faster pace with rewarding loot will minimize your grind-time and keep the fun in focus.
Whether you are into the PvP aspect, want to do high level quests, or simply just want to have the most fun out of your gaming session, Anticus is definitely the place!
Also Anticus is PvP-enforced with skull system!
The players who log in during the first hour will automatically receive some helpful starter items!
Tell your friends and be ready when the server opens!

Rates:
The rates will be high.
1-8 = 84x
8-20 = 77x
20-30 = 70x
30-40 = 63x
40-50 = 56x
50-60 = 49x
60-70 = 42x
70-80 = 35x
80-90 = 28x
90-100 = 21x
100-110 = 14x
110-120 = 7x
120-130 = 5x
130-140 = 3x
140+ = 2x
Skill Rate:
16x
Magic Rate:
8x
Loot Rate:
5x
Spawn Rate:
Rapid
Battle Configuration:
White skull lasts for 15 minutes (default)
Frags to Red Skull: 3/24h, 5/weekly, 10/monthly.
You cannot get banned for unjustified player killing.
Treasures
We want Anticus to be fun, risky and rewarding, so in addition to everything else, we have also added something called treasures.
In Anticus, you will be able to find treasures during your daily adventures.
You can get them from killing monsters.
The harder monsters you kill, the greater the chance of a treasure drop.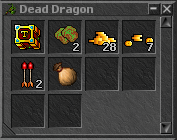 You will always receive a reward when you open a treasure.
In addition to this, you also have:
10% chance to receive an amulet, ring or an accessory.
5% chance to receive a rare item!
0,5% chance to receive a legendary item!
Top Features:
Free Premium - without limitations (not pay-to-win at all)
Wands & Rods (the first wand and rod are free to collect from any magic shop)
The Pits of Inferno Quest - Soft Boots is obtainable (incl. all the real poi creatures etc)
Tasks - Many fast and rewarding tasks
Shared Task Kills - Complete tasks together with your friends
Shared Party Experience - Dividing the experience equally over your party members
General Features:
A very informative website with details about everything!
You don't have to buy spells!
Spears and throwables doesn't fall to the ground.
Runes are double charged when conjured by players
Runes can be conjured also by leaving the blank runes in your backpack
Runes can be bought in backpacks from NPCs (at 1x charges)
Djinns & Rashid is available to everyone (no quest needed)
Promotion only costs 10k instead of 20k
Desert Quest is possible to complete solo (there is a teleport)
Parcel Block - Stacking parcels and other objects such as boxes & crates will block movement
No protection zone on boats
Possibility to travel fast by boats when saying "please bring me to [city]"
No stair- jump delay
Real Anti-Bot Server & Client
Built-in Multi-Client (you can make runes on another account while playing on your main character at the same time)
Original Client
Original Website

​