Joined

Jun 28, 2019
Messages

64
Best answers

0
Reaction score

2
Hello guys,
we would like to introduce you an epic Low-Rate Pvp-Enfo RPG Real Map Server -
BLADERA.EU
!
If you are bored of servers where you get a 200 level in one day and the server is dead after 3 days -
YOU ARE IN THE RIGHT PLACE!

On Bladera you will find:
skull system (5 daily frags to red skull)
pvp-enfo with skull system (you will get a lot experience for killing higher level players but also you will get frag)
war system
100% real tibia spell formulas
100% real tibia NPCs
100% real tibia monsters
100% real tibia addon system
Lottery system - every 3 hours system picks one of online players and this player wins Premium Points (amount is equal to current amount of players online)
Points for guilds (You need 6+ members online with different IP and 30+ level)
Also on Bladera there are all the most important real tibia quests, such as:
Demon Oak Quest
The Inquisition Quest
Wrath of Emperor Quest
Annihilator Quest
Demon Helmet Quest
Yalahari Quest
Pits of Inferno Quest
Behemoth Quest
Warlock Quest (Vampire Shield etc.)
Banshee Quest
Necromancer Quest
Black Knight Quest
Deeper Fibula Quest
Orc Fortress Quest
Crusader Helmet Quest
DTD Quest
and more...
MUCH MUCH MORE!
On further updates we plan to implement
ALL REAL TIBIA QUEST THAT EXISTED ON 8.60 VERSION
, even little quests like those for small sapphires, rubies etc. and a lot of another features (full working quest log etc.)
Time for some digits:
IP:
bladera.eu
Port:
7171
Client:
8.60
Fanpage:
facebook.com/bladeraeu

Experience stages:
1 - 7 level, 10x
8 - 10 level, 9x
11 - 20 level, 8x
21 - 30 level, 7x
31 - 40 level, 6x
41 - 50 level, 5x
51 - 60 level, 4x
61 - 80 level, 3x
81 - 100 level, 2.5x
101 - 125 level, 2x
126 - 150 level, 1.75x
151 - 175 level, 1.5x
175 - 200 level, 1.25x
201 - 225 level, 1x
226 - 250 level, 0.85x
251 - 275 level, 0.7x
276 - 300 level, 0.6x
301+ level, 0.5x
Skill rate:
3x
Magic Level rate:
3x
Loot rate:
2x
Server started 5.08.2019 19:00 CET but it is not too late, top level is at the moment ~100! See you in the game!
Bladera Team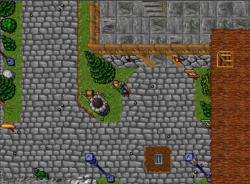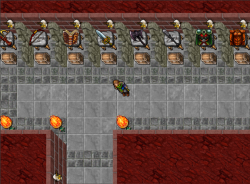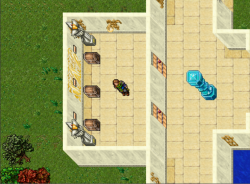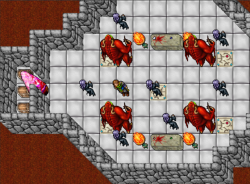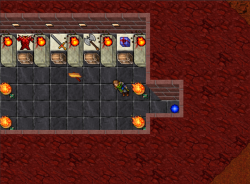 Last edited by a moderator: