Hello.
Today I want to share Rebirth ACC for my Rebirth Script
CreatureEvent - Best Rebirth System Mysql By mlody.1039 With Gesior Script
Please note I never tested Acc Marker in game so bugs may apply you using it at your own risk.
Please Report any bugs in this thread.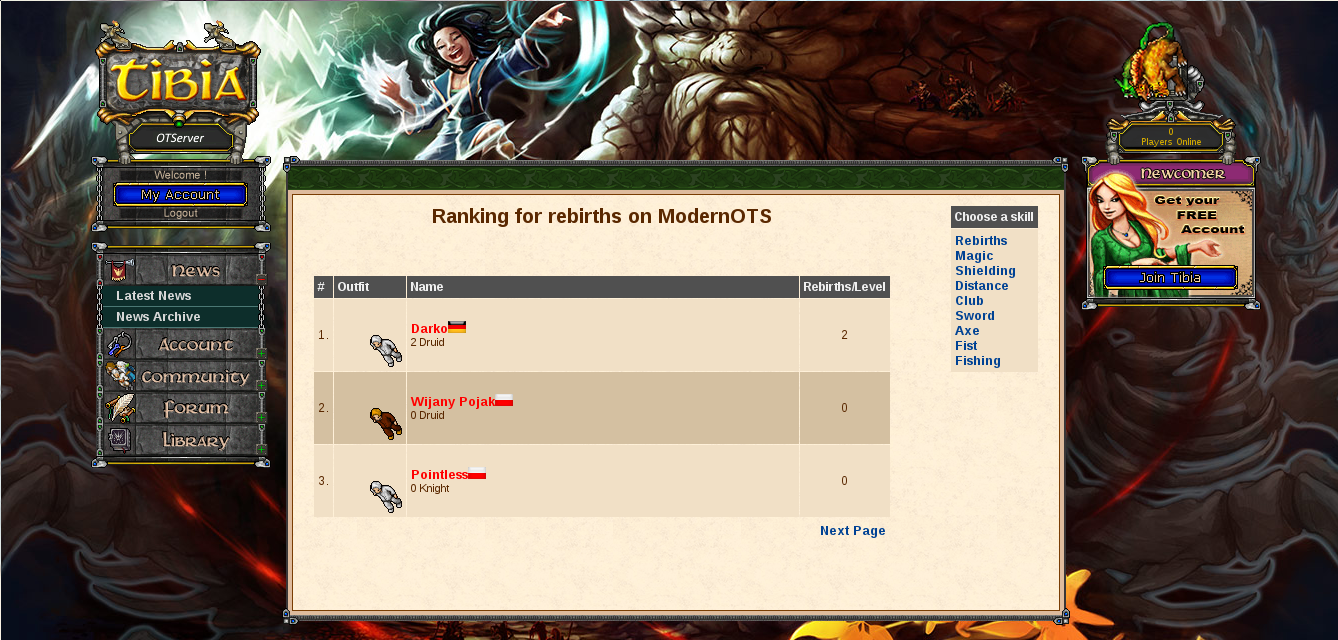 Please note all layouts should work without any change require as function level was edited to rebirth.
Note: After installation you will require to add Rebirth to MySQL
Code:
ALTER TABLE `players` ADD `rebirths` INT NOT NULL DEFAULT 0;
Last edited by a moderator: