Welcome to Aibit MMORPG (Tibia Global).
"If you love old school Tibia then this is the server for you."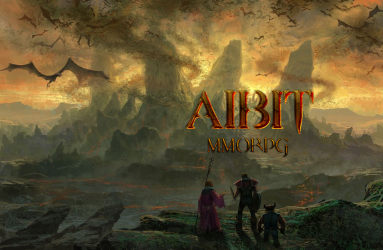 ​
Opening: 10/9/2020​

Create your account, and download our v2.0 OTClient​
If you love "Tibia old is cool", then you've come to the right place!
The Aibit team has been working on an idea for more than 10 long years. And everything to make the dream come true. A fair, complex, fun game that brings back everything that has been lost over time. We continue to work hard, and seek to mix the essence of the good times, with creativity and innovation.
Our focus here will be RPG, but that doesn't stop you from writing your own story. Who will be able to unravel the mysteries of the wonderful world of Aibit?
Main information:


Version 7.72
We use this version but we will not limit ourselves to the resources of the time.
Aibit Client.
We have a whole team working to bring graphic and technical improvements constantly.
Exp in stages up to level 20.
We want every achievement to be truly appreciated. We gave a teaspoon up to level 20 so that this progression does not in any way demotivate any part of our players.
Spells
You don't need to learn. It is enough to be fulfilling the requirements. Here on our website you will find the list of Spells.
Balanced PVP.
All formulas and behaviors are identical to the times of 7.72. But we are working on a unique balancing system. So, each vocation will in fact have its value when it comes to PVP.
Low Ping.
No lag for us to enjoy Old is Cool in the best way.
Shop
We have prepared a special store that will remain until the 17th of October. After that date, NOT ONE of these items will be sold in the shop again.
Tales System.
In addition, we on the Aibit team have a team of writers, so that stories about the adventures of Aibit players can be developed. We will choose only 1 player per month, and the story will be posted without any kind of notice. In the coming days, we will give more details on how the system will work. (Our storytelling system is a totally original idea.
)
All quests present up to version 7.72.
The server has all the quests for that version. However, we have a unique server Lore. This will allow the implementation of more current quests, in addition to unique quests from our server, to give an "up" to the beloved RPG, however forgotten. We don't intend to give Spoilers, but here's a short list of items that can be obtained if they solve certain mysteries:
Magic Longsword.
Warlod Sword.

Thunder Hammer.

Silver Mace.

Crown.
Ball Gown.
And much more. The idea is to bring the mysteries of Tibia to life. So we're not talking about looking for rooms, and clicking on chests. We want the RPG to LIVE!
We count on you to report in-game, or website. Whether by BugTracker, or even using our forum. So we can always update our game so that we have the best experience possible. All the information you are looking for is here on our website. So feel free to browse:
www.Aibit.ml
And to always keep up to date, like and follow our facebook page:
www.facebook.com/Aibitmmorpg
Good adventurous gambling!​