Joined

Jul 17, 2010
Messages

39
Solutions

1
Reaction score

8
It is allowed

Show screenshots or ask people who pm'ed you to share them with you to post them there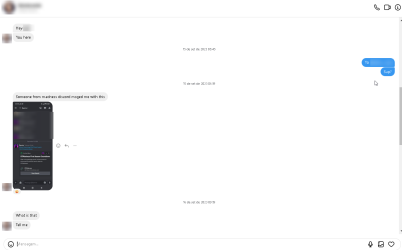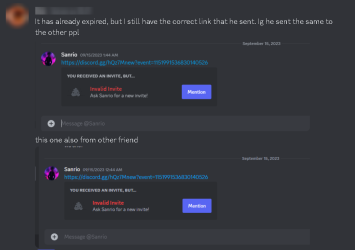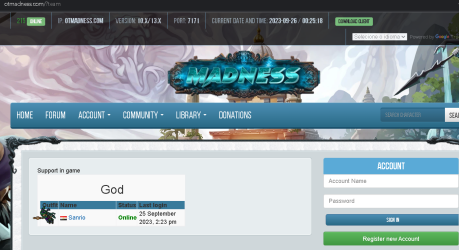 first of all thing we do have alot of bad history in your server, and you didn't care about your server you just open first week to take money from donater then you not active anymore very rarely, also i can say your server was full pay to win.
why you complaining about who is updating madness server while you already copied and updated the old madness version and you wasn't work enough on your server, you was only making like 1 quest is it called update ?
The server is totally pay to fast, not pay to win, you can play it almost entirely as free, donates only rush you up to gods, gods is just the start of the game(its not even considered an op gear), vip and super vip just boosts your exp and loot dropping from bosses that free players have access.
Vip is only required for make the quest of titan and immortal, that you can pay 5$ for 7 days vip and complete it easily or just get donate coins from firestorm/zombie or paintball events that happens once a day and gives 1 donate coin for the winner.
Also when i reset the era the donates are completly closed for around 1 week or when ppl start to get maxed(ive never seen such a thing in any ot, usually when hosters reset they are eager to dig players money, i'm not that kind), also whoever maxes first gets a mansion that even donating you cant get it and only the most dedicated players gets the first one.
I do use to play it my own sometimes when era restarts, so saying that i abandon it is garbage, there is just times that i'm extreme busy, like there was a time that i didnt get any single donate for 2 years and didnt reset it even with ppl telling me to reset since i had no time to update it busy with my irl work, so i've paid the host from my own money to keep it up running while i was busy.
In original madness there is only 1 quest that is the 3rd promotion quest.
In madnessalive there is: demigod promotion quest, upgraded magic claw, upgraded golden bow, collect all mad set pieces quest, titan quest, reaching the end of inf way, reaching end of pits quest, way to titan city quest(medusa/puzzles/maze), immortal quest(puzzles and fight fafnar), reaching godheim quest(puzzles, fight a boss) and i think i may have skipped something, so nonsense from you.
And as i said earlier, when i've started remaking madness the original madness(8.1) was closed for 5 years already... if you want to create your own remake of madness i would totally support it, but you totally map tracked madnessalive and copied it to a kind that i was wondering if i've had my files leaked/hacked somehow.
Last edited: