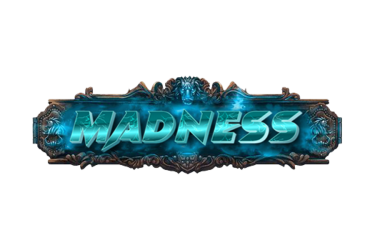 OTMadness First Season
:
After a long testing period, we're excited to announce the official launch date for
OTMadness
:
[
Friday, September 22nd, 19:00 CEST
] [
9/22/2023, 07:00 PM CEST
]
Introduction
:
OTMadness
is an ancient high-EXP server, lovingly revived for nostalgia's sake. While we've worked to modernize and balance it to meet today's server standards, we remain rooted in the
OTMadness
style and nostalgia. Our server offers high-EXP rates along with numerous equipment sets and challenging bosses, providing space for continuous content and feature updates. Our most significant change so far is the client update, which is just one of many improvements we've implemented. You will be amazed by the extensive effort we've invested in restoring the ancient style to the latest client. And rest assured, there are many more improvements and changes planned for the future.
Gameplay
:
OTMadness
is similar to other servers of its kind. Progression involves gathering equipment sets and defeating bosses. The server has four primary vocations, each with five promotions, and an additional five custom vocations that act like a reset, starting players at level 8. Monsters have levels and skulls, which make them stronger, provide more experience, and increase loot rewards. Items can reach level 14, offering various attributes to unlock and balance the challenge of facing monsters. Additionally, each vocation has up to six custom spells. It's worth noting that Gangsters have low health and mana but a fast attack speed, while Sissies have high health but a slow attack speed.
OTMadness General Information
:
Release Date
: [Friday, September 22nd, 19:00 CEST] [9/22/2023, 07:00 PM]
Website Link
:
OTMadness
-
OTMadness (https://otmadness.com/)
IP
: OTMadness.com
Client
: Custom
Discord Server
:
OTMadness Discord
-
Join the OTMadness Discord Server! (https://discord.gg/E7t8c33mgy)
Host Location
: Canada
Map
: Custom Evolution (teleports)
Server Type
: High-EXP, Teleports
World Type
: PvP (no need to worry about unintentional skulls while hunting in secure mode!) (Applies to all sources of your damage.)
Multi-Client
: 1 character online per account
Uptime
: 99.9% uptime
Timeline
: Long-Term
90% custom monsters
100% custom items
Unique monster system with levels and skulls


OTMadness Rates
:
Experience
: Custom (High-EXP)
Skill Rate
: 1
Magic Rate
: Custom
Loot Rate
: Custom
OTMadness Basic Information
:
Protection level
: 1
Frags to Red Skull
: 10 daily; 1 frag removed every 3 hours.
Frags to Black Skull
: 15 daily; 1 frag removed every 3 hours.
OTMadness Map and Screenshots
:
We offer a variety of hunting areas, some accessible through teleport zones, while others await discovery through exploration, and the same for quests. As you advance, new cities and challenges will show themselves.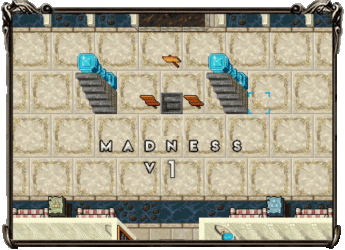 OTMadness Features and Systems
:
Monster Systems
:
In
OTMadness
, Monsters and bosses are entirely custom.
Monster Levels
:
Each monster's level significantly enhances its strength while also increasing the loot and experience gained from defeating it.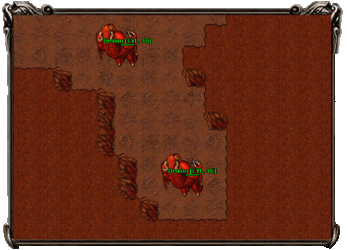 Monster Skulls
:
Each monster's skull significantly enhances its strength while also increasing the loot and providing a chance to obtain skull tokens upon defeating it.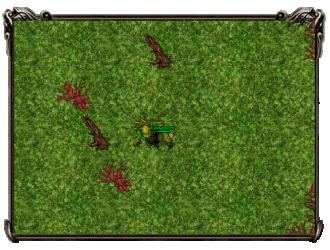 Equipment Bosses
:
Each boss possesses its own complete equipment set, and as you progress further, you'll collect better equipment sets.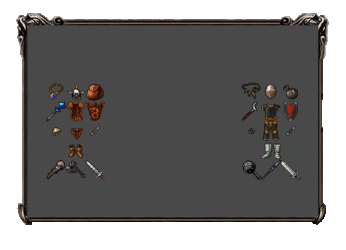 Daily (Timed) Bosses
:
Each player can challenge these bosses once every 8 hours, and you can acquire boss rechargers either through loot or by purchasing them using skull tokens.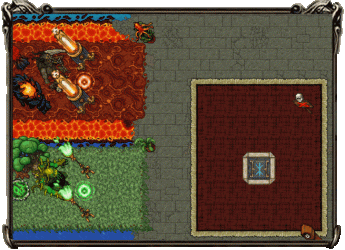 Monster Tasks
:
Numerous monster and boss tasks are accessible, offering various rewards, with the most significant ones being character bonuses and set upgraders.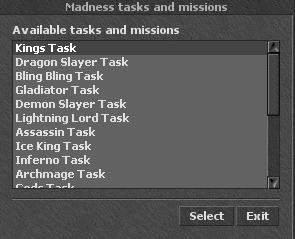 Raids
,
Event monsters
,
chances to summon monsters
, and much more!
Item Systems
:
In
OTMadness
, multiple systems enable players to enhance and customize their equipment, items, and weapons. Items play a crucial role in shaping your character's strength in
OTMadness
.
Item Upgrading System
:
Four upgrading crystals can be used on items to either add a new attribute, increase the item's level, enhance an already existing attribute, or transfer attributes from one item to another when the upgrade is successful.
​
Upgrade Crystal: Can be used on a piece of equipment for a chance to level it up.
Enchantment Crystal: This can be used on a piece of equipment that has a level to add a random attribute.
Faith Crystal: This can be used on a piece of equipment to change the values of all attributes.
Mind Crystal: Used to extract all attributes and values and store them in that crystal. Can be used again to place these attributes on a new item.
​

Item-Tier Transform
:
You can enhance your equipment sets to a higher tier using Set Tier Upgraders.
OTMadness
offers 8 different Set-Tier Upgraders to help you upgrade to better equipment sets with enhanced bonuses.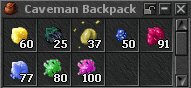 Weapons Gems Rarity
:
You have the option to modify the rarity of your weapons, elevating them to either Rare or Legendary status, significantly enhancing their power. There are two rarities and five different gems available.

...and much more!
Note
:
You can obtain all upgrading crystals, item tier transformers, and gem rarity upgraders as loot from bosses.
Waypoints System
:
In
OTMadness
, Discovering a waypoint tile and stepping on it will grant you access to that particular waypoint. If you step on a waypoint you've already unlocked, a window displaying all your unlocked waypoints will appear, allowing you to teleport to your chosen destination.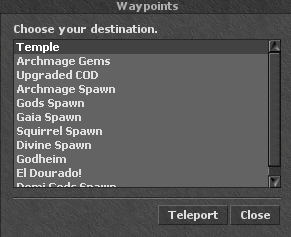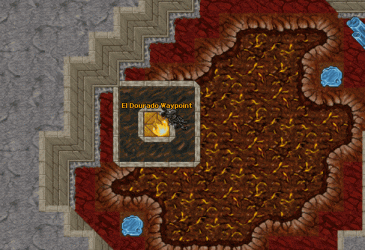 Cosmetics Bonuses
:
In
OTMadness
, obtaining outfits, mounts, wings, auras, and shaders isn't just about your character's look. Collecting these various character cosmetics also enhances your character's bonuses. Therefore, the more cosmetics you collect, the stronger your character becomes.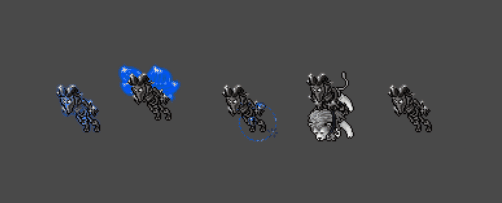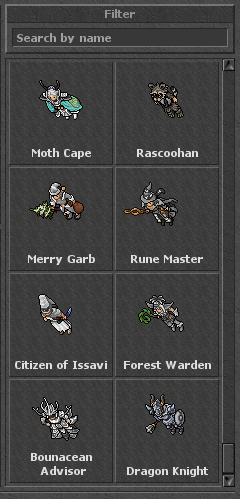 Spells
:
In
OTMadness
, each vocation can access up to six spells, which include AOE spells and buffs. Additionally, there is a chance for each spell to double hit, which is based on your character's level.
Events
:
In
OTMadness
, we currently have three events, each taking place at different times of the day. These events offer various rewards, with the most significant ones being donation coins and cosmetics. We have plans to expand our events to a total of 7 events.
Our existing events include the Zombie Event, Firestorm Event, and Snowball Event, each featuring modifications compared to the original ones.
Quests
:
In
OTMadness
, we offer several quests, all of which are filled with mazes to solve and challenging monster AIs to overcome.
Vocations
:
In
OTMadness
, your adventure begins with one of the familiar vocations: Sorcerer, Druid, Paladin, or Knight. As you progress, you can achieve up to five promotions for each vocation, granting increased attack speed and spells. Upon reaching the fifth promotion, you'll have the opportunity to craft a new vocation known as Demi-God. This transition resets your character to level 8, but with significantly enhanced power.
Further along your journey, when you reach level 1 million, you can join the Titans vocation quest. This resets your character to level 8 again, but with even greater power than the Demi-God.
Finally, the end-game character vocation is the Immortal Ascension quest, which is the most powerful.
Bot
:
Our client includes all the OTCv8 bots along with numerous custom scripts to simplify your gameplay. Additionally, we have plans to introduce an anti-bot client in the future, which will offer numerous advantages for non-botting players.
Main City Minimap
:
Launch Date
:
Friday, September 22nd, 19:00 CEST
Create an account now at
:
https://otmadness.com/?account/create
​
Last edited: