Joined

Jul 5, 2021
Messages

20
Reaction score

17
Hello,
We are small company located in Poland named "CWMsollutions (CWM [solid]lutions)". We are mainly focused on micro/small/medium programming systems/projects.
I'm a Tibia related topics fan and that's why I decided to be open on otland programming requests.
We are fluent in
C, C++, C#, Lua, Python, Linux, Java, JavaScript, VBA
topics.
When it comes to me personally, I was working
2 years on tfs/otclient sources
, You can check my
YT portfolio
:
https://www.youtube.com/user/TheMrianura/videos
Model of cooperation: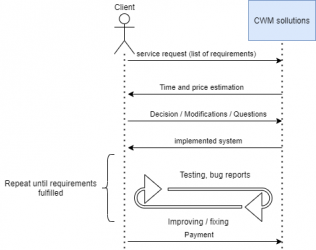 Every programming request will be considered separately. Depending on the client's reputation payment would be on the beginning or end.
You can reach me on discord:
mrianura#8150 or by email:
[email protected]
or by webside
https://cwmsollutions.com/
Last edited: