Silverthorne RPG Developer
Premium User
Joined

Jan 8, 2021
Messages

31
Reaction score

33
Location
Hello OTLand community!!!
Our server is now
open
alpha for
OTLanders
and
everyone
to come play on.
Register
today and get your say in how the
RPG
progresses.
Report bugs in-game to earn
premium tokens
and test out the server to it's fullest potential.
Our guarantee to you: All donation points bought will be given back to the player if we ever wipe and reset. Anyone who helped assist in the testing of the server will receive a one time gift from our staff as well.
FULL
Release
SOON
.... stay tuned, or hop in game to learn what we've got going on!!!
We are OPEN and ready FOR YOU!
Thank you all for your patience as we develop the server and for those of you playing and enjoying our server!
If you haven't already, please come check us out as we build and grow!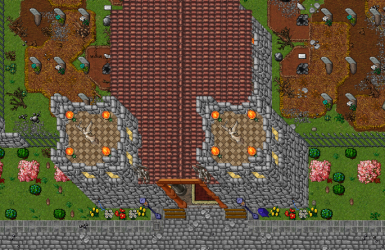 IP:

silverthorne.servegame.com

Port:

7171




Client:

8.60 (custom client TBA)




Uptime:

24/7 (daily server save)




Hosted in

:

USA, on a dedicated and stable server!




Website:

Silverthorne OT




Exp rate:

LOW




Loot rate:

1

x


Skills & Magic rates: 15x Skill and 10x Magic


Map:

Custom RPG-inspired Map designed by one of the greatest mappers of our time




Runes/Ammo:

Finite. More powerful runes are available in-game and in the online store.




Server type:

PvP-RPG




EXPLORE AND CONQUER OUR MOST EXCITING AND FULLFILLING QUESTLINES WITH FRIENDS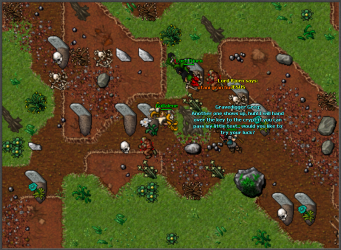 BECOME PREMIUM STATUS AND REACH NOBLE STATUS AMONG THE ROYAL COURT






Just a few of the features we have and/or working on:


A strong and balanced mining & smithing system
Intricate and Rewarding Quests and Puzzles
Balanced Vocations
Realistic Mountain Hunting Spawns
A unique addon system
Interactive and Immersive NPCs
A unique training system
Slightly customized items
Adding TONS of premium benefits
An immersive and expansive map to explore for hours
Totally unique game play experience
..much more to come!

...this thread will be updated from time to time...