The Forgotten Tibia Server
The Forgotten Tibia Server is a free and open-source MMORPG server emulator written in C++.
It is a fork of the
The Forgotten Server 1.3
project.
To connect to the server, you will need The Forgotten Tibia Client (a custom client forked from OTClient and edited by me -
vc_redist.x86.exe
required) that you can download at the bottom of this page.
What makes it different from The Forgotten Server 1.3?
(you can see the diff analysis here)
There are no vocations:
Everyone starts as a normal human being with some points to be distributed among the skills.
There is no skill training:
It uses a system to advance skills by distributing points.
All clubs, swords and axes damage are based on strenght.
Distance weapons damage are based on strenght and/or dexterity.
Two-handed melee weapons gives critical hit chance and critical hit damage.
The more levels you get, less points you receive.
Skills
(some stats may be working a little different, check images)
Magic (+ spell power, + rune power, + mana)
Vitality (+ health)
Strenght (+ physical damage)
Dexterity (+ distance damage, + walk speed, + attack speed)
Faith (+ support spells, + rod max damage, + mana)
Intelligence (+ attack spells, + wand max damage, + mana)
Defence (+ physical defence)
Endurance (+ capacity, + health)
Custom Systems
(values may be different)
Dual Wield:
The player can use 2 weapons (for example: club and sword, axe and spear, sword and throwing knife). The attack speed will be fixed in 200% but the damage will drop to 75%. Each combat turn the player will use one hand to defend and the other to attack.
Two Handed Melee Weapons:
All two-handed melee weapons give +25% of critical hit chance and +100% of critical hit amount. Also, they have a chance of giving a bleeding effect to the target.
Auto Loot Gold:
The money dropped from monsters goes directly to the player.
Quiver:
Distance weapons are loading ammo from container item in the arrow slot and there is a new container item called "quiver".
Wands and Rods varying with skills:
Intelligence and faith raises the wands/rods maximum damage.
Spells based on Faith and Intelligence:
There is no level and vocation requirement for spells. The more you raise faith and intelligence, more spells you get.
Screen with one more tile:
It was added one more square meter to the screen.
Title:
After you reach a certain minimum value of magic, strenght or dexterity, you can choose a title to display when people look at your character.
Spacebar Attack:
When you use that feature from the client with autoloot gold and addons you can almost hunt without your mouse.
Things You Need To Know
I stopped working on this server suddenly, 4 months ago, to focus on my graduation and study other things like making games on Unity or penetration tests with Linux, also because I think you need a lot of passion and money to spend on publicity to make players enter and stay. The last thing I remember I was developing was a War System that should work integrated with the normal server, so people would play a for-fun server or a serious-rpg-server. You may want to disable the system in data files. I don't remember which files are used for this.
I've made a correction recommended by Mark Saman on monster's AI system (this solves the laggy movement from fast monsters), but that change can make the server lag if there is too much players online interacting with monsters).
Same as Capture The Flag system, I don't know if it's working perfectly. You may want to disable it in data files and I don't remember which files are used.
I don't know if the schema.sql file available in my repository works for this server. I still have to remove passwords and accounts from the one I was using to make it available for public.
The map is a mix of Svargrond, Yalahar, YurOTS, The Forgotten Server's official map and many hunting places and quests from global map.
There are NPCs for tasks, blessings, bank and mount systems.
The OTClient version used for this project is much more outdated then the The Forgotten Server version, one of the known bugs is the non-smoothly-walk-system.
I disabled many features from OTClient's interface.
Client and server compiled with Microsoft Visual Studio, I don't remember which version but I think client was with 2013 and server with 2015.
There is a project folder to open the projects on Microsoft Visual Studio.
You will have a lot of work to do if you want to change the spells values, in the client you need to change in 2 files and in the server you need to change in 1 I think.
In some places its written "resistance" but in the clients interface its "defence". They are the same thing.
Useful Links
Images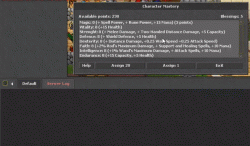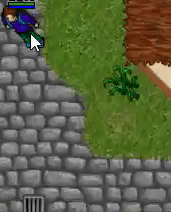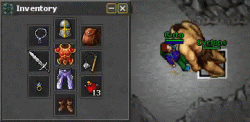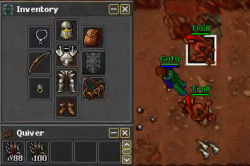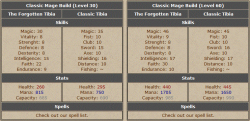 Interesting Things
data/actions/scripts/other/ctf.lua (when click on the flag of capture the flag arena)
data/actions/scripts/other/yurez_ship.lua (when click on the wheel of the ship teleports)
data/actions/scripts/other/send_cancel.lua (when click, send cancel message)
data/actions/scripts/other/fulloutfits.lua (when click, give full outfits)


data/creaturescripts/scripts/arena.lua
data/creaturescripts/scripts/skillpoints.lua
data/creaturescripts/scripts/killtasks.lua
data/creaturescripts/scripts/ctf.lua


data/globalevents/scripts/ctf.lua
data/globalevents/scripts/dailyserversave.lua
data/globalevents/scripts/raids.lua


data/lib/core/ctf.lua (many lua functions used by ctf system)
data/lib/core/skillpoints.lua (many lua functions used by skillpoints systems)
data/lib/core/player.lua (many new lua functions)


data/movements/scripts/dual_wield.lua (changes players stats when move second weapon to hand)
data/movements/scripts/arena.lua (configure enter and exit teleports and set storage for arena)


data/spells/spells.xml (intelligence and faith values - changes must be applied on otclient files too)


data/talkactions/scripts/skillpoints.lua
data/talkactions/scripts/title.lua


data/weapons/scripts/bleeding_effect.lua.lua


data/npc/scripts/guide.lua
data/npc/scripts/bless.lua
data/npc/scripts/bank.lua
data/npc/scripts/tasks.lua
data/npc/scripts/The Oracle.lua
Last edited: