I'm working on a new map viewer for Tibia.
The previous version of TibiaXYZ was based on leaflet.js and is used at tibiamaps.org
This new map viewer is from scratch, no JS libs, resulting in a very small payload (1KB, not including map data)
You'll notice it's much much faster and smoother.
Note: this is work in progress, there are known issues, I will post updates throughout development.
Tibia XYZ (https://tibia.xyz)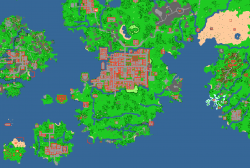 Last edited: