Joined

Nov 6, 2017
Messages

210
Solutions

3
Reaction score

187
ASCALON REVIVAL
Prepare for the long-awaited revival of Ascalon! Experience an exhilarating RPG journey with new additions, a fresh client, and a world brimming with excitement. Unleash your inner adventurer and explore the vast map of Ascalon, where custom features await at every turn. Get ready to immerse yourself in an epic RPG adventure like no other!
GENERAL INFORMATION:
Website: Ascalon (https://ascalon.online/)
IP: ascalon.online
Uptime: 99.9% uptime
Map: Our fully customized map offers an abundance of hunting grounds, quests, and captivating places to explore.
100% Custom monsters
100% Custom items
Unique monster system with levels and skulls.
3 starting vocations that can promote into 6 different vocations, each specializing in diverse playstyles.
No overpowered donations; most are cosmetic outfits or mounts.
Enchanting system that allows you to craft unique and powerful items.
Engage in challenging quests that offer meaningful rewards.
VOCATIONS:
In Ascalon, you will begin your journey with three starting vocations: Mage, Knight, and Archer. As you progress, you have the opportunity to specialize and advance to more advanced vocations. Choose from Assassin, Sharpshooter, Wizard, Priest, Crusader, and Berserker. Each vocation brings its own set of spells and abilities, catering to various playstyles and strategies. Unleash the power of your chosen vocation in the world of Ascalon.
ITEM SYSTEM

:
Items play a crucial role in shaping your character's strength in Ascalon. Upgrade your weapons to provide critical hits, life leech, extra damage, chances to stun, and other special attributes. Enhance your equipment with attributes such as dodge, mana regeneration, speed, and repel. Basic attributes like armor and resists protect you against physical and magical damage. Discover rare recipes to unlock even more exceptional bonuses. For example, one recipe allows you to revive when you die.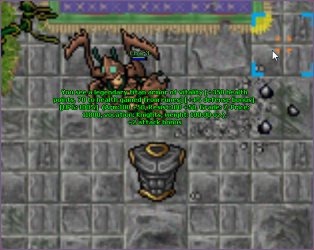 MONSTER SYSTEM:
Monsters in Ascalon are fully custom and possess their own levels. Keep an eye out for white-skulled and red-skulled monsters that spawn rarely. These formidable creatures boast higher levels, increased power, and drop rates. Adjust your hunting strategy accordingly, targeting monsters close to your level. Be mindful that higher-level monsters inflict additional damage while reducing your damage output.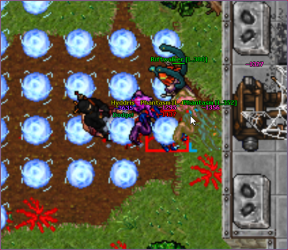 SPELLS:
Experience a new array of spells in Ascalon. While healing spells from the original Tibia remain, all attack spells have been redesigned to deliver unique effects. Choose spells that stun, slow, or burn your target, adapting your strategy to different situations. Engage in strategic battles, utilizing spells tailored for hunting or PvP encounters.
CHARACTER ATTRIBUTES:
Customize your character's power by collecting addons and mounts, enchanting equipment, and completing quests. This allows you to tailor your character's attributes to your preferred playstyle. Decide whether you want to focus on dealing more damage, becoming more resilient, or striking a balance between the two.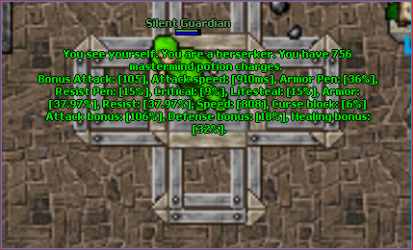 EVENTS:
Join hourly events in Ascalon, such as Bomberman, Survival Event, Dig & Climb, Catch the Sheep, and Capture the Flag, among others. Participation rewards you with event tokens, valuable for acquiring premium items, fishing rods, soul crystals, and more. Engage in thrilling raids that offer exclusive outfits, mounts, equipment, and items.
NEW CONTENT AND CHANGES:
Experience the latest version of Ascalon, featuring some new additions. The biggest change is the brand new client, eliminating outdated limitations of the past. Prepare for upcoming surprises with some fresh content yet to be revealed. Our focus remains on preserving the essence of the original while continually developing and enhancing the game. Join us as we embark on this journey of nostalgia and innovation in Ascalon!
LAUNCH DATE:
Mark your calendars for July 28th, 17:00 CEST, and join us as Ascalon reemerges. Visit our website for a countdown to the grand reopening.
CREATE AN ACCOUNT NOW:
Ascalon (https://ascalon.online/)
Last edited: