Joined

Jul 14, 2009
Messages

27
Reaction score

2
E
rpegia.net
- currently the most advanced custom RPG server with fully working Tibia 11 client is starting April 24 at 20:00 (CET)!
In this season of Erpegia.net we decided to highly focus on
rebalancing
all-around gameplay, from low to high levels and also introducing
fresh new
content!
We have spent many days with not only casual RPG players but also PVP veterans - to once again create Retro PVP Custom RPG, where
everyone
can find it's place.
Homepage:
Erpegia.NET
Server Location:
France
Discord Server: KLIK
Client:
11.98 / Custom (
DOWNLOAD
)
PVP:
Retro Open-PVP
Level / Skill / Magic stages:


Loot:
Custom balance
Addon items drop slightly increased
Bonus loot in teamhunts (up to +40% with 4 vocations)
PVP:
from level 35
Red Skull:
5 frags daily
Black Skull:
8 frags daily
Many custom terrains and cities combined with the coolest real spawns so you won't get lost if you are not familiar with 100% custom maps,
The most polished Tibia 11 client with nearly all of its features, including auto-looter and hunting analyzer!
Stable, highly developed engine running on professional dedicated server,
Complex WIKIPEDIA to help you get into the game,
Balanced vocations - tested and polished over the years,
-
Real-Tibia like monsters AI
, boss rewards and proper PVP mechanics
-
All the activities such as explore, killing rares, participating in events or raids are awarded - you are not forced to only grind experience
One continent designed to lead us through storyline with unlocking content over many missions,
Addons that awards us for time spent - soft bonuses for completing full outfit,
New custom - but still Tibian style raids and bosses,
4 different bonuses for 4 random monsters changing every hour,
Most demanded features like: Prey system, Imbuements, Mounts, Offline training, Shared Experience, Daily Rewards, Login Streak rewards, House Auctions
Lots of new World Bosses and World Changes prepared to irreversibly change specific area
Reworked gold tokens system - now you acquire them from regular and special task bosses. They are used to buy high tier weapons,
30+ custom quests with lore where you need to think more or less to solve them and countless number of chest quests - also Annihilator, Demon Oak, Inquisition or Pits of Inferno.
-Fully working
Warzones
,
Roshamuul
with World-Change,
Hive Tasks
,
Deepling Bosses

Improved Retro PVP system with Wars, Twist of Fate and anti-PA death reduction system,
Partnered Twitch streamers - Show off Erpegia on your stream and we will promote you automatically on the website.
Three custom 4fun events and battle-royale event (awarded with Event tokens which are exchanged into Mounts, Outfits and other nice features)
- Systems for
smooth
and
more
enjoyable gameplay known from RL Tibia like:
* Masskicks and connection dropout detection
* Optimized network link with Anti-DDoS
* Items saving on floors after server save
* Opened backpack and quest-tracker saving after logout
*Easy-to-use report system with instant message to administration
-Interactive
MAPS
with marked respawns and NPCs (Reminder: not every spawn in game! If something is not on map it doesn't mean it is not located on server)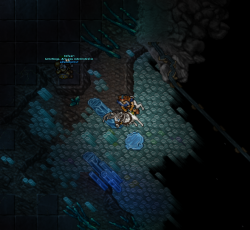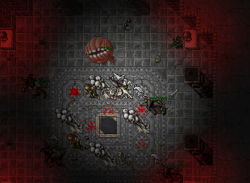 What's changed on new Erpegia?
Complete revamp on exp, skill and magic stages
Reworked loot from many monster and bosses
-
REMOVED
Platinum Account
-Balanced many monsters' attacks
- Rebalanced vocations
-Revamped many houses
- Slightly nerfed ultimate potions:
Ulltimate mana potion
now gives 300-425 mana,
Ultimate spirit potion
now gives 350-450 health and 150-250 mana
Supreme health potion
now gives 875-1125 health
- Revamped
Port Hope
and
Origmar
, added new areas and spawns around towns
Advanced raid system (with Bosses AI system)
Hidden Bounty Bosses with rewards (Cosmetics such as Discoverer Outfit and Mount)
Fully working Warzones 1-3
Roshamuul with new access quest (Custom, related with new Inquisition Camp and their problems)
Spike from real tibia (connected with Gnome Reputation on warzone to make dailies more rewarding)
Small Explorer Society episode to introduce new Origmar into the map (previously it was after 10th Explorer's Society Mission - now it's much earlier)
Complex Glooth Mines and quest chain (with story about High-class Minotaurs and Glooth Bandits conflict)
Dromedary Quest (variety of Donkey Mount Quest for lower levels)
New arrow slot items (+5% bonus while equipped - accessible from new quest after Black Bert Access),
- Fixed minor bugs from last editions:
* Exeta Res problems (now it works as on Real Tibia but duration is shorter - 3seconds),
* Two-handed weapons are now equippable while you wear one-handed weapon and shield (even from action bar),
* You can re-equip rings while your main backpack is full,
* Twist of Fate is a bit more expensive.
Fixed visually our website to look more clear and modern.
New regular and special tasks (hive monsters, glooth golems, special for giant spiders and deeplings)
What about server's future?
​
- We already prepared our course for the server. Some places are left empty (such as mysterious place north-west from new Port Hope) to add intrigous World Changes and new World Bosses to Erpegia,
- We will track some minor balance changes and instantly fix them if needed to,
- Plans to revamp some older zones (Cities and areas around)
- Expand current systems (New rare spawns with more demanding fights than find and kill - such as Shlorg from Real Tibia and more...
For guilds!
Every guild
with
8 and more players
will receive points (TC) at start. Points will be awarded to every player as "Non-transferable TC" after first login, and also after getting level 50.
Keep in mind that our shop doesn't have any pay to win features, but some Quality of Life things such as House Equipment, Third Prey Slot, Prey Cards, 6th and 7th Blessing, Mounts or Outfits (without any bonuses or increased speed compared to normal ones - pure cosmetical).
See you on Erpegia!!
​
Additional Info:
Mainpage -
Latestnews - Erpegia EU (https://eu.erpegia.net)
Wikia -
Erpegia Wikia (https://wikia.erpegia.net/wiki/Main_Page)
Interactive minimaps -
https://map.erpegia.net
Contact: Hafexo -
[email protected]
/ Discord | masteuszx - Discord
FOR NEW PLAYERS:
Wikia
-
Erpegia Wikia (https://wikia.erpegia.net/wiki/Main_Page)
Last edited: