Hello.
Some of you might recognize who me and
@Kaspar
are.
If not; we are two friends that used to host a war-server that some people enjoyed spending their time on.
Well... We are back, and we are now launching our premium 7.4 based war-server.
Our server is not suitable for everyone, since it is pay to play (a small one-time fee). You may connect on a public account via 1/1, but to have a private account you must buy a character in order for us to recognize who you are.
The concept revolves around having a mature community and making it harder for botters to create new accounts upon deletion.
Unfortunately this is the only way for us to have a decent control over the botting situation.
There are no anti-bot measures that will keep botters away from the 7.4 community, whether it is aim-bot or runemaking-bot. Banning people on a war-server will lead to nothing since they can change their IP/VPN and reconnect with a new account, destroying the fun for everyone else.
We strive for having a permanent uptime on the server—making you have a sense of security of always having somewhere to log in on and play.
Maintaining the server will be a hobby for us, and money received will be used for paying the host and/or development of a new client in the far future.
With that being said, we present you some of the features of our new, 7.4 based premium war-server,
Divinum
.
7.4 custom client (default Tibia client with modifications).

Elo-rating system that determine one's skill in comparison to everyone else's.

Decreased delays for fast paced PvP.

Restriction of some spells and runes to prevent unappealing gameplay.

Spawn rotation that includes revamped original cities, that have been adapted to cover most war-situations.

Arenas that include different events such as duelling and teamfighting.

Training NPC that resembles a real player, for solo practising.

Easter eggs hidden around the map.

Statistics that display K/D/A, Elo-rating, etc.

Skins that include different colors upon usage of a sudden death rune.

Obtainable unique outfits with a higher contrast, inspired by the
outfits of CipSoft's 6.98 test client
.
There are a lot of other features that we haven't listed, feel free to read more
here
.
As mentioned earlier, you will have to pay to play on our server.
You must purchase points in order to create a character (it is possible to transfer points to friends).
It is important to save your recovery key and register with a valid e-mail if you want to be able to recover your account in case you lose your credentials.
We understand that many of you will be disappointed due to the fact that we have decided to make the server pay to play.
We sympathize with you.
But since we do not have time to constantly monitor the game, and due to a rising toxicity in the 7.x community, we decided to settle with this measure.
Unfortunately, botting is—and will always be an issue in Tibia.
We do however hope that at least a few of you will enjoy your time spent on
Divinum
.
That concludes the introduction of our server.
Some pictures from in-game can be seen here below.
Slay your enemies with style.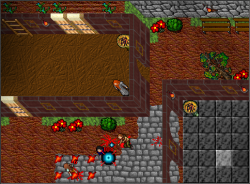 Poor paladin that can't enter the duel arena (yes, we bully non-mages).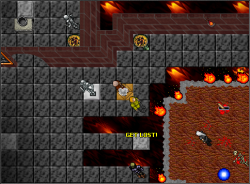 Warlocks arena—push your enemies into the lava from the platform.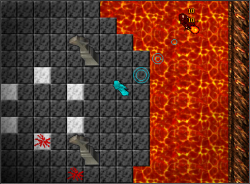 Capturing the flag not only requires mechanical skill, but some planning as well.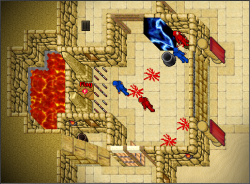 There are many easter eggs and interesting books spread around the maps.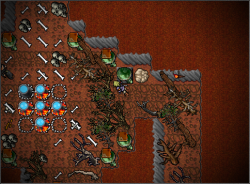 The server is:
OFFLINE
.
Create an account here.
Join our official Discord here.
See you lads in-game!​
Last edited by a moderator: